How Digital Price Tags Can Solve Fashion Store Struggles
Fashion stores continue to face certain challenges as the retail industry evolves. Newton X digital price tags can be the answer to these challenges.
The fashion retail industry is looking at a bumpy ride this year. Though the billion-dollar industry is recovering and growing again post-COVID-19 (with $1.95 billion in expected revenue in 2023), the challenges it faces are still plenty. Small to medium-sized fashion stores and brands will feel the hardship most of all. Fashion retailers will need to act like forward-thinking businesses to overcome the struggles. And Newton X, with all its innovation and convenience, is here to help face these challenges.
What are some of the struggles that fashion stores are facing right now?
One of the biggest problems of fashion stores right now is the failure to facilitate and manage omnichannel retailing. Omnichannel retailing refers to retail transactions across multiple channels. This may include traditional brick-and-mortar stores and physical payments, online marketplaces and websites, as well as social channels. The need to incorporate omnichannel retailing has become bigger in recent years, especially because of the pandemic. More people want to be independent and use a self-checkout system, others want mobile payments, and others prefer online transactions better. According to research by Statista in 2021, almost one in two e-commerce decision-makers in Europe and North America believed omnichannel strategies to be very important.
Another problem prevalent among fashion stores and clothing retailers is the decline of traditional marketing. This isn't to say that traditional marketing isn't working anymore, of course. However, digital or online mediums and interactive visuals have made a big impact on retailers and commerce nowadays. Because of this, consumers want their experience to be social, interactive, and personalized. Fashion stores would need to utilize modern ways to deliver their marketing efforts.
Next is the increasing return rates among fashion retailers with e-commerce or online stores. According to the National Retail Federation, 20.8% of goods are returned on average, which is a 96% increase since 2020. Product information and clarity are most likely to be the primary reason for these returns. Fashion stores would need to make sure that they're giving the right visuals and accurate information for every product.
Increasing distrust regarding sustainability is also a significant problem for clothing lines and fashion retailers nowadays. A study by Changing Markets Foundation in 2022 reported that nearly 60% of green and sustainability claims made by 12 major brands in the UK and Europe were unsubstantiated or misleading. This will be a point of conflict for fashion stores that want to attract eco-conscious consumers.
And of course, the growing cyber attacks also pose a threat to fashion stores and brands. Several studies revealed that the fashion industry was one of the hardest hit in 2021, and 60% of retail companies are at risk of suffering a cyber attack. The need to build up and tighten cybersecurity for fashion stores gets stronger every day.
These are just some examples of the biggest struggles of fashion stores right now. And if store managers and owners learn to implement one solution like Newton X, they will be able to avoid these conflicts and grow as a brand.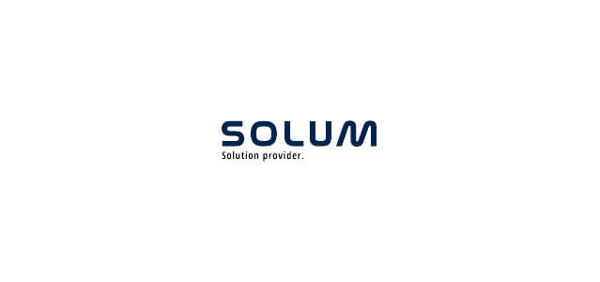 How can digital price tags solve these fashion store struggles?
Newton X is one of the most innovative retail solutions from SOLUM. Newton X is a line of ultracompact digital price tags that are suitable for flexible, discreet, and itemized product labeling among fashion stores. But how exactly can Newton X solve the various fashion store problems? Here's how:
It can be used for omnichannel retailing
Newton X has several features that will make omnichannel retailing easier for fashion stores. This includes NFC (near-field communication) capability which makes an omnichannel self-checkout system possible. Shoppers can complete mobile payments at these self-checkouts and have a much more effortless time shopping.
Newton X can also be powered by Aims (Advanced Information Management System), made for SOLUM digital label systems. This will allow retailers to integrate their physical inventory with their e-commerce stores. This makes for convenient and streamlined operations. It will also help boost profits as consumers now have more options to transact with the fashion brand.
It creates engaging and visual in-store marketing
Newton X also gives fashion retailers the power to reinvent marketing efforts inside the store. This is because digital labels make for engaging and visually appealing in-store marketing. They immediately catch the attention of the shoppers, while also giving them all the information they need. It can also be utilized to enhance visual merchandising for a more positive shopping experience.
This takes traditional marketing to a different level and attracts shoppers as they browse various fashion items and clothing pieces.
It shows accurate prices and product information
Fashion stores can use Newton X to display accurate prices and product information. All variations of the Newton X can withhold 3-7 pages worth of product information. It can display information like the fabric, sizing details, color, washing symbols and instructions, and other necessary garment labels. This will help reduce return rates as shoppers will have the right information regarding a product.
Price changes won't also be a problem, as Newton labels have one of the fastest price update speeds in the market. Hundreds of digital labels can be updated in a few minutes, and online stores will also reflect the price change and inventory.
It's a sustainable option
Utilizing digital labels like the Newton X is a sustainable option for a fashion store. This is because they will replace all paper price tags or labels in the store. They will also eliminate the need to manually tape or attach paper labels to each item of clothing or accessory.
A large production of paper and ink is necessary for each price update with paper labels. However, with digital labels, stores can reduce their carbon footprint instead. Price updates are easier and faster, and won't have a big negative impact on the environment. This will be a small yet righteous step towards sustainability for a lot of brick-and-mortar retail stores.
It helps fashion stores stay secure
This digital price tag also has cybersecurity priorities in mind. This is because, through Aims, Newton X has all the necessary security measures and controls to keep business data safe. Aims has identity management, API authentication, and authorization, application security, privacy, as well as other logging and auditing data. All of these security features are here to keep data away from potential threats and cyber issues.
Newton X: A retail solution for fashion and clothing stores
Newton X is a revolutionary retail solution for stores specializing in clothing, apparel, and high fashion. And while its compact and lightweight design makes it the most suitable digital label for stores like these, it also has a number of features that will help enhance the entire store experience.
Here are the Newton X Product features that fashion stores can take advantage of:
Ultra-small size variations: 1", 1.3", and 2.2"
Peg hook option
10x Update Speed
3-Color LED for 1.0" variation
7 color LED for 1.3" variation (Red/Green/Blue/Yellow/Cyan/Magenta/White)
NFC capability
5-7 Year Battery Life
Location-Based Services (LBS) Enabled
Unique Shelf Security Mechanism
Customizable design
Collision-free communication
Auto channel selection
Powerful Aims software deployable on Site, Cloud, and as SaaS
Overcome your fashion store struggles with the right solution now. Talk to SOLUM experts today and learn more about the power of Newton X.