What are the Best ESL for Retail in 2022?
The best ESL for retail in 2022are the electronic shelf labels equipped with features that can accommodate the goals and needs of the retail store operations.
What are ESLs?
An Electronic Shelf Label (ESL) is a battery-powered electronic device that is designed to serve as a digital and automated alternative to traditional paper shelf labels usually placed on shelf edges in retail stores. They are the main hardware unit of an ESL system; ESL systems are the infrastructure that creates the omnichannel synchronization network for a retailer so store operations and management would be more efficient.
Unlike traditional paper shelf labels, ESLs do not need removal and replacement during price updates. The price updates are done digitally and automatically, as ESLs are connected to one central server and have a fast communication speed that allows ESL screens to change their digital display from the old price to the new price quickly. Some ESLs, depending on the provider, may feature other abilities such as NFC-tapping capability, multiple page displays, location-based services, and more.
What are the different types of ESLs?
There are various types of ESL since many ESL providers have emerged throughout the years, each with their own designs depending on research and developments.
The earliest type of ESL was an LCD-based screen, which means its display was very much like how calculators display numbers. This also means they do not offer much color variation. Then there's the e-paper and e-ink-based type of label, which is currently the most used by most providers as it allows more defined text and image displays.
There are also ESLs that deviate from the usual rectangular narrow sizes of shelf labels to accommodate other purposes. For example, some A5 and A6-sized ESLs were developed to serve as labels for hospital rooms or equipment labels for manufacturing facilities.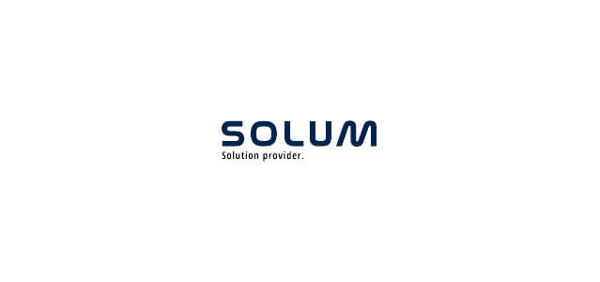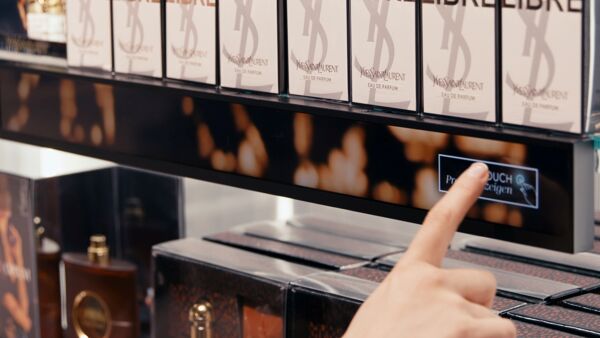 But there's a newer kind of ESL that is definitely a game-changer and a true upgrade from the former types of ESL: SOLUM's Newton TOUCH, which is touchscreen-enabled digital signage. When placed on a shelf edge, this touchscreen ESL provides a very interactive and very immersive experience for customers.
What are the best ESLs for retail
The best ESLs for retail depend on the needs of the store. For Douglas, a beauty store in Germany, touchscreen digital signage such as the Newton TOUCH is the best ESL to install on their shelves. The interactive touchscreen features allow Douglas' customers to find the product they are looking for easier, while the moving displays add aesthetic appeal to the shelf edges and the overall store.
On the other hand, for hypermarkets Famila Markt and ShopRite, the best ESL for retail is SOLUM's Newton 2.6", 2.7" and 2.9", since its fast update speed (which is 10x faster than other ESLs in the market) enhances their store operations, and those ESL sizes are just right for grocery shelf edges. Meanwhile, SUNKA, a premium supermarket in Spain, opted for bigger sizes, like the Newton 4.2" and 6.0" to display product details on a slightly larger scale.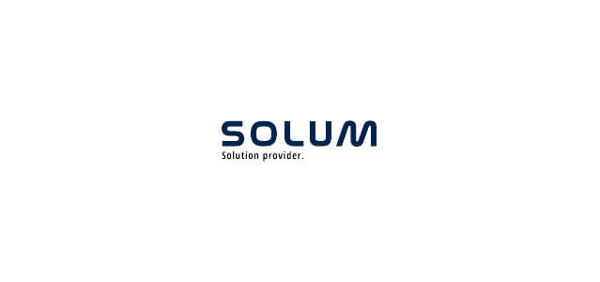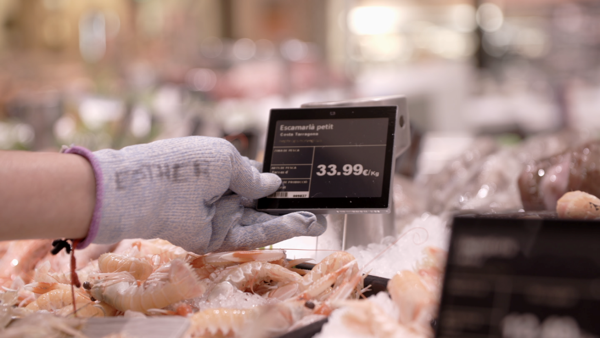 Of course, supermarkets are not the only retail stores that find electronic shelf labels useful. For consumer electronics stores and department stores, Newton labels could be the best ESL for retail due to Newton's LED Indication feature. Retailers can program the labels' built-in 7-color LEDs to blink red light for items that are on sale, or blink white light for new arrivals, to visually inform shoppers.
To know which type of ESL is best or your retail store, you must take into account the goals your store would like t to achieve through using ESLs, as well as the store size and the type of products and services you offer.
If you need assistance in choosing the best ESL for retail in 2022, contact us today!