What is ESL Display?
Depending on the industry and workflows that your business is in, some ESL displays may work better than others.
Electronic shelf labels or ESLs come in a wide variety of sizes and shapes to fit the needs of retailers who are looking to automate their operations. Aside from the function of the ESLs, their displays are another reason why business owners are making the switch to them instead. This is mainly because the information shown on the screen can make a difference when it comes to improving retail operations.
At SOLUM, we have a wide range of ESL displays that are designed to work in different retail environments. Depending on the industry and workflows that your business is in, some ESL displays may work better than others. Here are the kinds of ESL displays our products have.
Electronic Paper (E-Paper) Display 
Before the invention of electronic paper or electronic ink displays in ESLs, many retailers had to make do with LCD tags. In those early days, ESL displays looked very much like calculators and had a rather drab look that couldn't be customized. All that changed when SOLUM introduced one of the first e-paper displays to the mainstream market.
Unlike LCD, e-paper or e-ink is designed to mimic the look of printed signage that's been digitized. So in addition to an improvement in store aesthetics, e-paper ESLs allowed retailers to display product-accurate visuals on their store shelves. Our current range of Newton ESLs still makes use of this same technology as well.
Multi-Color Display
For some industries, they need to be able to capture the little details of their product or service in their store signage. ESLs that have a selected number of colors may not work if your retail establishment is in fashion, food, or tech where colorful advertisements are a must. In this case, it is better to opt for electronic shelf labels that can display pages in a wide range of tones and hues. Our Newton 4-Color and 7-Color range will surely showcase your store signage in the most eye-catching way possible.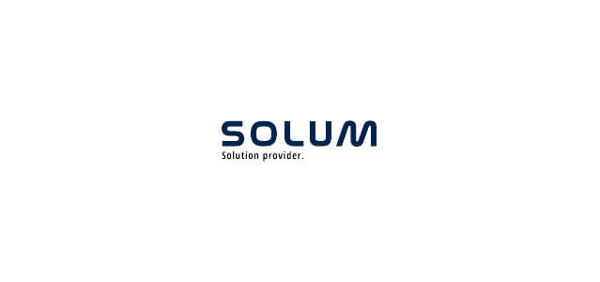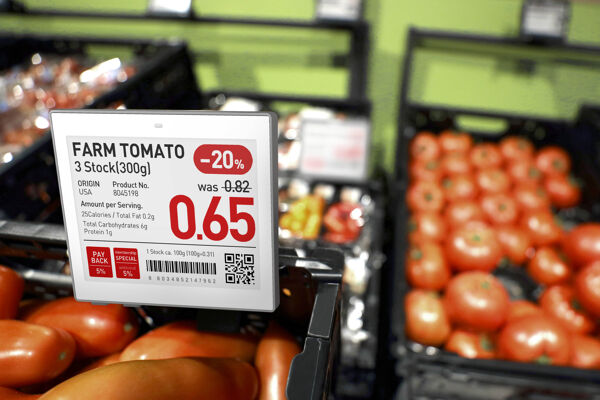 7-Page Display
Sometimes, displaying one page or picture is not enough. There will be products that need more than a few pages to showcase all the information about them. In cases like this, it may help to get electronic shelf labels that can display multiple pages. Most of our Newton ESLs are capable of displaying up to seven pages of important data for retailers.
You can upload anything from the product price and product information to a QR code and more. No need to print a lot of static signs and labels that need to be replaced after some time has passed. Simply go to the server to update the display by removing a few pages or adding new ones as needed.
Touch Screen
For a more engaging customer experience, ESLs with touch screen displays are a gamechanger. This is what we had in mind when we created Newton TOUCH. Equipping your store shelves with this type of digital tag will take interactive shopping to a whole new level. Aside from being able to learn about a product, customers and staff can interact directly with the display when it is fitted with visuals that optimize the touch screen feature. This type of ESL display works particularly well in stores that sell mobile devices and cosmetics.
Digitize Your Retail Solutions With SOLUM
Turn your store signage into interactive signs with our ESL products. We are the leading manufacturer of digital signage worldwide. Since 2007, we have been helping retailers of all sizes automate their operations. To learn more about Newton LITE and our other products, feel free to contact us.