Why Are Businesses Switching to Electronic Shelf Labels?
Businesses switching to electronic shelf labels (ESL) will see savings in labor and materials costs in the long run.
E-commerce's popularity continues to rise for its provided convenience and personalized services to shoppers. On the other hand, physical stores are transforming through digitizing and investing in strategic technologies, resulting in an enhanced shopping experience and cost-efficient applications—one perfect example is by replacing paper labels with using electronic shelf labels (ESL).
Today, more and more businesses are switching to electronic shelf labels to display the prices of their products in a digitized manner. However, the digital label have more benefits to offer than showing product prices. Let's dig in and find out why are businesses switching to digital labels, shall we?
Display More Information
Other than the price, ESL can show more information about your products: Digital Display
Nutritional facts
Size
Price per weight
Stock remaining
Additional product information


You can even print a QR so customers can access additional information through your store's app or website. QR code marketing is beneficial with promotions to convert sales.
Dynamic Pricing
If probably not the best, one of the most significant benefits of using a digital label is being able to leverage dynamic pricing—the ability to set flexible prices based on current market demands. It will help you catch up with the market trends and competitor pricing, boosting your stagnant sales during slow periods or raise product prices to maximize margins when an opportunity comes.
Plus, it shows how your product strategy can be scalable over time and across locations, ensuring sustainability and long-term success.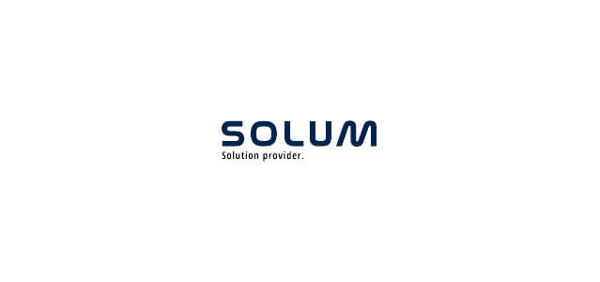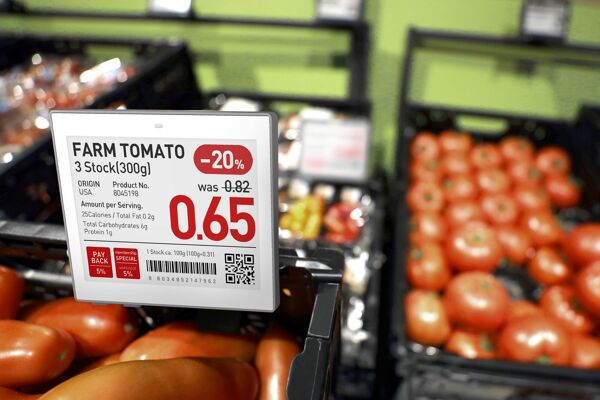 Optimize Inventory
Another perk associated with ESL and another reason why are businesses switching to electronic shelf labels is inventory optimization. Managing inventory has always been a battle for retailers; even e-commerce finds out-of-stocks detrimental as it affects customer satisfaction. Innovative solutions have not been found for this issue—not until now.
ESL is backed up with a system that is capable of shelf watch technology, employing cameras and modern application programming interface (API) platforms, allowing retailers to choose an interval basis for alerts to low stock positions. From store associates to direct store delivery personnel, anyone can be notified by these alerts.
Enhance Omni Channel Presence
Omni channel is retail's future. Based on Planet Retail's research:
56% of consumers feel that technology improves their shopping experiences
38% of shoppers' choice of retailer is influenced by a compelling in-store environment (e.g. inspirational displays, technology linking to retailer's website)
The research implies that consumers want to interact with retailers in the most convenient, comfortable way possible, depending on time, location and urgency, switching between interaction methods as appropriate. However, it's still necessary for retailers to serve customers across all channels if they aim to drive sales and nurture advocates.
ESL enables you to interact with your customers across all channels through the following ways:
Display stock levels – customers can know whether the supply is limited
Display online prices of competition – get consumers' trust when you say you have the best price
Enable simple ordering through QR codes
Display reviews of products – show shoppers what others like or dislike about a product
Reduce Operational Cost
Digital label users will see savings in labor and materials costs in the long run.
One of the many reasons why and why are businesses switching to digital label is due to how electronic shelf labels can help reduce operational costs. Using paper labels consumes paper, ink, printing equipment, and staff time whenever there's a need to change the price and install new tags on the shelves. With digital price tags, the staff can make a change from the POS to update thousands of labels on store shelves in minutes. Over time, you will see significant savings in operational costs.

Are you a retailer who wants to make the switch to electronic shelf labels? SOLUM ESL offers an all-new Newton system that can provide all these benefits for your business. We have been continuously developing new solutions for the last ten years, leading to several improvements in quality and adding additional features to the ESL. If you have more questions on why are businesses switching to electronic shelf labels.
Contact us today for further information about our ESL solutions.