Why Newton ESLs are the Best Freezer Labels
When paper labels aren't enough, digital price tags and labels can save the day. Read this blog now to know why Newton ESLs are the best freezer labels.
Freezer labels, while they may not seem like the most important thing for businesses upfront, are proving to be quite a necessity. Traditional paper labels might not be able to cut it anymore. Businesses need digital price tags and proper freezer labels to avoid damage or tears, and even attract more sales. Fortunately, Newton electronic shelf labels (ESLs) are the best freezer labels.
Why are freezer labels important?
Freezer labels are important for a number of reasons. Proper freezer labels are needed not just because they show accurate prices or information. These freezer labels are necessary because they are able to withstand extreme temperatures. And unlike traditional paper labels, digital price tags made specifically for freezers are much more durable, longer lasting, aesthetically pleasing, and efficient. This applies to businesses and companies that handle frozen meat and food, medicine, vaccines, other laboratory specimens, and more.
So what makes Newton ESLs the best freezer labels?
SOLUM ESLs are known to be some of the best in the market, with state-of-the-art technology that redefines the retail experience and boosts shopper engagement. This is why SOLUM Newton ESLs also make the best freezer labels. SOLUM has developed digital price tags for freezers, so retail stores, grocery stores and supermarkets, hospitals, laboratories, and more have a proper electronic shelf labeling solution.
Here is why Newton ESLs are the best freezer labels you can find:
Works in extremely cold temperatures
Newton freezer labels work perfectly in cold temperatures. This is because their operating temperatures range from -25°C to 0°C. Freezer temperatures are set to -18°C for food to be safe. Meanwhile, freezers in laboratories and hospitals are set to -15°C to -25°C to store chemicals, biological samples, specimens, and more. This means that Newton ESLs are in the perfect range to operate in various freezers and cold storage.
Durable and long-lasting
Durability and longevity also make Newton a perfect freezer label. It has a built-in protection cover to protect it from shocks, bumps, or scratches. It also has a rating of IP67 which means it's dustproof and can be submerged in 1 meter of water for up to 30 minutes. This means retailers, customers, or staff won't have to worry about damaging the labels too much.
Holds up to 7 pages of information
7 pages worth of information is also more than enough for freezer labels. Newton labels can withhold all of this information regarding a product or a specimen. They can be used to store details about ingredients, allergy triggers, expiration dates, instructions, chemical compounds, medicinal components, distributor information, and more. All of these will be able to help consumers and staff pick the right product and avoid any mistakes that can lead to danger.
Has two multifunctional buttons
Newton ESL also has two multifunctional buttons that can aid the shopping experience or inventory management. These buttons can be used to change the page of the label, call customer service, send low-stock warnings, send system reports, or more.
Has 7 LED lights
LED lights accompanied by various instructions also make the best freezer labels. Newton ESL has seven LED lights, including red, yellow, green, blue, cyan, green, white, and purple. This can help streamline communications and operations, as these lights can be programmed with specific instructions and warnings.
Has advanced display technology
Newton labels are also known to have a Full Graphic E-ink Display. This means that the screen of the digital price tags mimics the appearance and characteristics of ink on paper. There won't be any glare, like with LCD screens. Instead, Newton labels will have higher contrast, and offer a better reading experience.
Shoppers will have an easier time spotting and reading these freezer labels. While medical staff or healthcare professionals will be able to read and check medical or scientific labels accurately.
Has a 10x faster update speed
SOLUM Newton ESL is also known to have the fastest speed in the RF-based ESL market. With the Newton system and gateway, 3000 tags can be updated within 5 minutes. There are also only six to ten seconds of processing time between the label and the product. This makes it easier for the staff to do a mass update on their inventory and digital price tags. There's no need to manually replace every price tag or label in every freezer. Instead, price updates can be done in only a few minutes.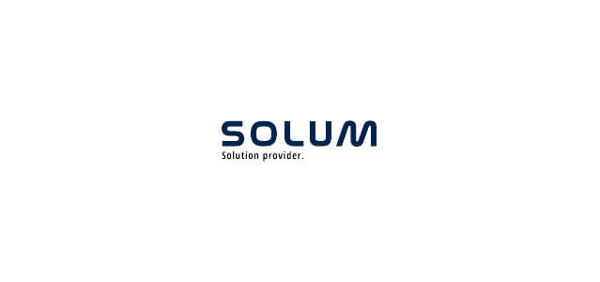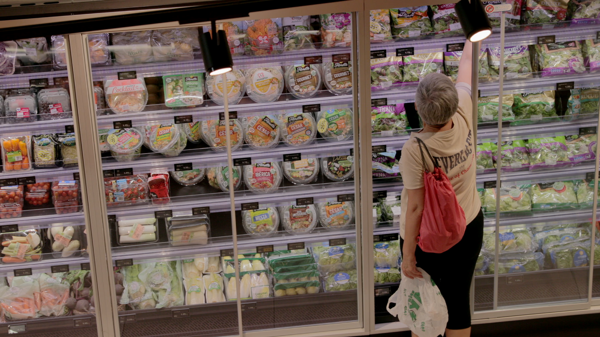 Where can Newton freezer labels be applied?
Newton freezer labels have multiple applications. And no matter the product or the location, these ESL solutions can help enhance daily operations. Take a look at these various Newton ESL applications:
They can be used in supermarkets or grocery stores - Newton labels can be applied in the various freezers inside supermarkets. These labels can be used to promote frozen meat, processed food, delis, vegetables, dairy products, and more.
They can be used in convenience stores - Convenience stores selling liquor, ice, and other beverages can also take advantage of the best freezer labels with Newton.
They can be used in ice cream shops or gelato parlors - Special ice cream shops and local gelato parlors can make use of Newton labels so they can advertise their tasty products.
They can be used in restaurants - Restaurants with walk-in pantries and freezers can also use Newton labels for inventory. These can help make sure that every frozen food or wet ingredient is stored and stocked properly.
They can be used in laboratories and other medical facilities - Newton Freezers can also be used for labeling shelves of freezers used in laboratories to store specimens, blood bags, Petri dishes, medicines, drugs, vaccines, and more.
Get the best freezer label solution now. Talk to SOLUM experts and know how we can help.