Why Use Electronic Shelf Labels for Geolocation?
The connectivity and adaptability of the Electronic Shelf Labels have several benefits when it comes to establishing clear and accurate geolocation for all items.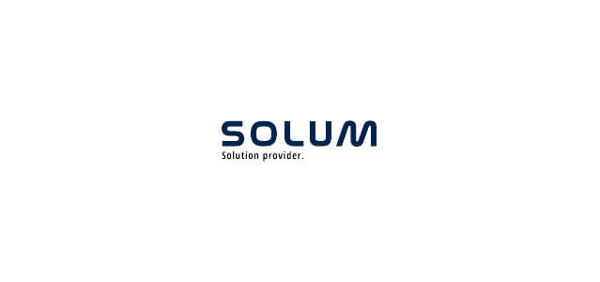 With the rise of technology and shift toward digitization, more businesses are finding it easier than ever to manage their supply chains. This is partly because of tech systems with geolocation capabilities that make it possible to track where one's assets are going in real-time. Geolocation is a relatively new process as it relies on digital information transmitted online to determine where exactly a certain item is. This is a far cry from the time when many establishments were only limited to serving customers who could access their physical stores but that has since changed with online shopping.
The Role of Electronic Shelf Labels in Geolocation
Having multiple retail channels can make it difficult for retailers to keep track of their supply chains and logistics operations.This is where geolocation becomes highly beneficial as it can give workers an accurate picture of where everything is so they can work smarter and better. While geolocation technology is still relatively new and experimental in nature, it is worth trying out.
Given the plethora of geolocation technology systems that can be used to optimize and improve a company's logistics operations, it is often best to use a combination of them for optimal results. One great addition is electronic shelf labels or ESLs, which can help retailers better manage their inventory across their various store channels. Whether ESLs are placed at the warehouse or at the physical store of the retailer, the connectivity and adaptability of these tags have several benefits when it comes to establishing a clear and accurate geolocation for all items.
Cost-Effective With Better Connectivity
Electronic shelf labels are a relatively low-cost upgrade that retailers can make when it comes to getting geolocation data. This is because ESLs interact with Low Power Wide Area Networks (LPWAN) in order to enable real-time tracking in place of expensive standalone tracking devices. ESLs also use existing connections like Wi-Fi and Bluetooth to communicate the information needed for geolocation with other devices. Moreover, electronic shelf labels are optimized to transmit accurate data while using their battery life efficiently. Workers are able to monitor and locate products in the system.
Improved Supply Chain and Logistics Management
Retail operations depend on a vast network of channels to help organize and transport their products in a timely manner. As stores begin to expand beyond their localities and venture online, it can be increasingly hard to manage their inventory because there are simply too many things to account for. This is why incorporating digital solutions can be extremely beneficial for retailers of any size, like ESLs.
These tags function as a way to connect all the channels of a retailer to a central database where updates on tracking and product movement can be seen at a glance. The moment an ESL is updated at the company warehouse or store, RF signals are sent to a central gateway, which then forwards the signal back to the system for real-time location tracking. and workers can better adjust their tasks more efficiently according to how their supply chain and logistics are going.
Indoor Product Mapping
In addition to showing where a certain product or shipment is in the world, geolocation can also help retail employees find a specific item within their store or warehouse through a digital map. As long as the items are organized properly and properly marked with an ESL, staff workers can easily find it. Moreover, the electronic shelf label infrastructure for geolocation can also display stock level
the system as well. When workers are more aware of stock levels, they also know when to place an order for new shipments, how to move around inventory, and more.
Additionally, this internal digital map can also be used to improve customer service. Shoppers can interact with the ESL using the buttons so they can talk to a staff member. Whether they are requesting a certain product in a different size or want to see what the other variants look like, employees can easily locate and retrieve the item in the store with help from geolocation.
Expand Your Store Operations With SOLUM
Innovation is necessary in order to remain competitive in the retail industry. Leverage new technologies and enable better geolocation capabilities with our electronic shelf labels from SOLUM like Newton Touch. We have been a leader in helping retailers of all sizes digitize and streamline their operations since 2007. For inquiries, contact us or visit our website today.